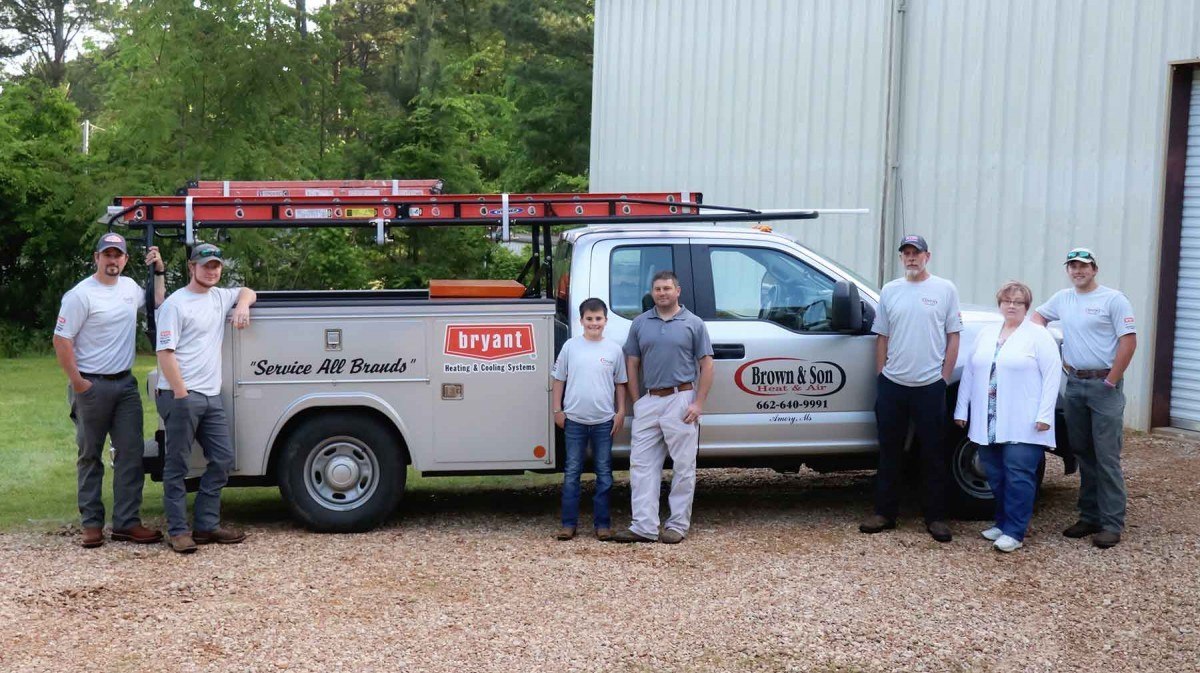 Founded in 2000 by Brock Brown, a NATE-certified, HVAC specialist with nearly two decades of experience, Brown & Son Heat & Air, LLC is the name locals trust for heating and cooling needs across Amory, MS and surrounding areas.
Our mission is to provide caring comfort and peace of mind for our residential, commercial, and industrial customers. As highly trained and experienced HVAC technicians, we understand the demands put on your heating and cooling equipment. Whether you need HVAC installation, repair, or maintenance, we'll provide an affordable and reliable solution. Special financing for HVAC system purchases is also available.
Exceptional Workmanship
We partner with quality manufacturers, such as Bryant, and are passionate about finding energy-efficient heating and cooling solutions for home and business owners. Our technicians are factory-trained and NATE-certified. At Brown & Son Heat & Air, LLC, we take the time to understand your needs to ensure we provide the right equipment to meet those needs.
A Name You Can Trust
We perform background checks on all employees prior to hiring them to ensure customer safety and peace of mind. Our technicians are friendly, professional, and are always eager to help solve your HVAC problems.
Have an HVAC need? From the first call to the final results, you'll quickly see why so many of your neighbors in Monroe, Lee, Lowndes, and Itawamba counties trust Brown & Son Heat & Air, LLC for heating and cooling solutions. Call or email us today to schedule your service or repair.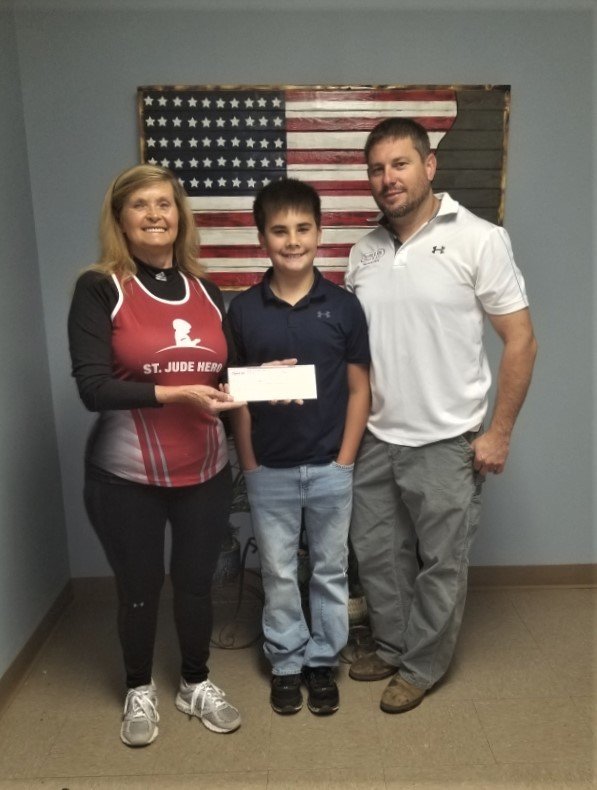 Supporting Our Community
From the very beginning, Brown & Son Heat & Air, LLC has been sponsoring St. Jude Marathon runner Darlene Reese. Darlene has been running in the marathon for 8 years and we're so proud to be her sponsor!